AR AUTOMATION THAT MAKES SENSE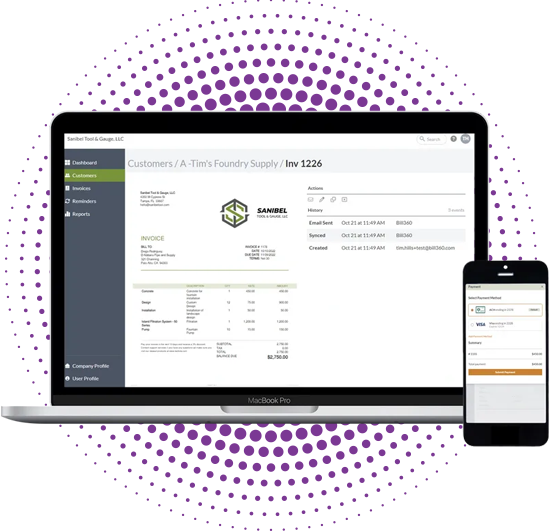 Your Accounting System Can't Get it Done Alone
When you add Bill360, you get a fintech solution with the innovative tools you truly need to improve your B2B company.
Bill360 supercharges your existing accounting system, allowing you to automate repetitive, time-consuming steps and adding key functionality that improves B2B accounts receivable.
Plus, you can be up and running on Bill360 within 1 hour of your demo and completed application!
ADD FUNCTIONALITY TO SYSTEMS LIKE QUICKBOOKS® & XERO®
89% of SMBs Surveyed by Intuit® Say Late Payments are Preventing Business Growth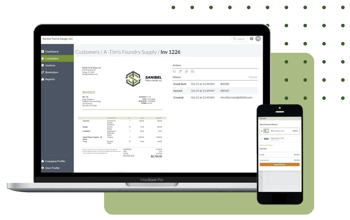 Bill360 has created a simplified, intuitive and seamless experience for both you and your customers. Simply put, we've added essential capabilities to your existing accounting system to improve payments and cash flow.
Our goal is to help you grow!
Bill360 adds more horsepower to your existing accounting software. By utilizing the power of business intelligence and AR automation, companies can improve their performance and remain competitive in today's market. Bill360 not only provides a more efficient and cost-effective way of managing finances, but also opens up new opportunities for businesses to better manage their cash flow. We created a low-friction purchase experience for your customers by making embedded payments a nearly invisible component.
Explore the Features Below...
Embedded B2B Payments
Allow your customer to click an invoice and pay immediately as part of a data-enriched user experience.
Valuable Business Insights
View all your important invoice and payment data in one place.
Payment-Ready Smart Invoices
Create, send, and track unique company-branded, payment-ready invoices and create a seamless payment experience only Bill360 can provide.
Collaborate with Your Customers
Stay connected to your customers by giving them access to your own robust client collaboration portal.
Streamline Processes with Automation
Offer AutoPay to customers and simplify your workflows to automate repetitive tasks like payment reminders, collections, and reconciliation.
FEATURES THAT SIMPLIFY YOUR PROCESSES AND ELEVATE YOUR BUSINESS
Take Your Accounting System to the Next Level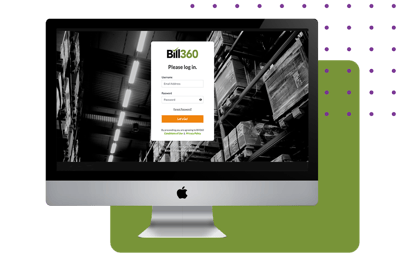 Bill360 provides convenient, fast, and easy-to-use access so your customers have the tools they need to pay for your products and services from anywhere at any time.
Seamless Payments
Bill360 is the only US provider in B2B AR automation that offers our unique data solutions in a single, embedded payment platform for ACH and card processing. This provides a seamless experience for you and your customers. Amazon® and Uber® have shown that the seamless payment experience matters!
Get Paid on Time, All the Time
Process, reconcile, and record all your customer payments in one place. Log every transaction automatically while we process credit, debit, and ACH payments with our seamless, data-enriched process.
Secure, Embedded Payment Processing
Bill360 is a PCI DSS level 1 compliant payment solution that protects your customer data at the highest level and gives you the peace of mind you deserve. PCI DSS (Payment Card Industry Data Security Standards) refers to the payment cards industry data security standards, and level 1 is the highest compliance level.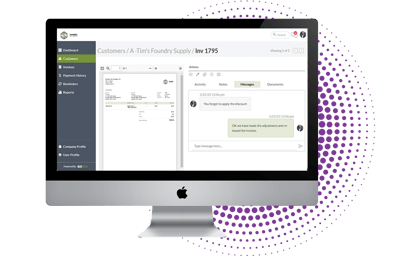 Research shows that the biggest reason customers don't pay on time is because they have a question about the invoice. Conveniently connect with your customers using automated notifications, instant chat messaging, and real-time communications right from your portal.
Answer customer questions
Promote payment incentives
Communicate with customers about past-due invoices
Offer payment alternatives
Send attachments like estimates, documents, photos, proof of performance, or clickable tracking numbers
Collaborative AR Management for B2B
Build lasting trust and improve customer experiences with collaborative tools that meet your customer right where and when they need you most. Easily access and respond to customer feedback in real-time.
Actively respond and act on customer feedback
Personalize the customer experience
Expedite customer follow-up
Reward customer loyalty
Resolve Issues and Improve the B2B Customer Experience
Get notified every time something meaningful happens that may affect customer satisfaction.
Fast dispute resolution with audit trails
Offer resolution with reduced wait times
Provide valuable insights
Issue credit memos and promote payment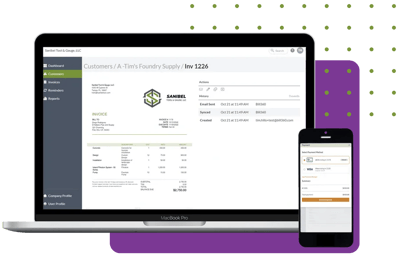 Invoicing with Bill360 is always fast, easy and "payment-ready." Once your customer receives an invoice they can easily access "Pay Now" functionality and conveniently save their payment method for use on scheduled payments or future invoices, reducing the amount of time it takes to complete payments.
Convenient Invoice Management Tools
Easily manage all your invoices in one place
Sort by invoice statuses and easily drill down into the details
Apply discounts, edit invoices, issue credit memos, and more
Automate repetitive tasks like reminders and collections messaging
Easily Navigate Audit Trails, Notes, and Activities
Give your team the advantage of being able to trace a date-and-time-stamped record of activity, notes and accounting information back to its source (the invoice) to better track the record of events that occurred in the execution of a transaction.
View activity on every invoice
Leave important notes
Review the audit trail in seconds
Log all your customer communications
Fully Integrates with Your Accounting System
When you create and send invoices using Bill360, it automatically updates your accounting system, making reconciliation accurate and easy.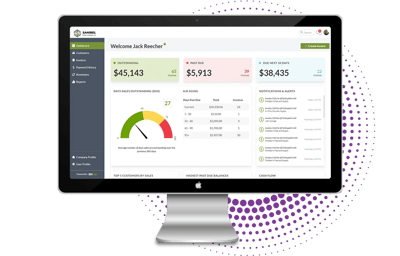 Easily make faster, better, and more informed decisions when all the data you care about is at your fingertips. Turn information into action and pinpoint areas of improvement.
AR Performance at a Glance
Bill360 prioritizes critical insights for you with a clear, actionable, and easily digestible view of what you are owed, who owes it to you, and when it is due.
AR and invoice statuses
Days Sales Outstanding (DSO)
AR aging
Identify your at-risk customers
Top customers by sales volume
Highest past due balances
Real-Time Notifications
Get notified every time something meaningful happens that effects cash flow.
Invoices are sent
Payments are made
Invoices are past due
Edits, changes, and voids are made to invoices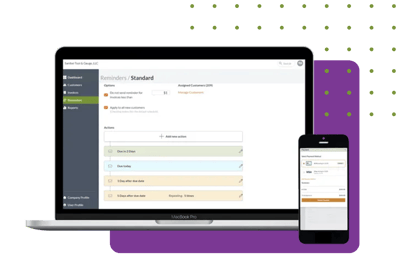 AR automation streamlines the process of invoice generation, tracking, payment reconciliation, and more. By automating parts of this process, buyers and sellers can save time and money by not having to manually manage each transaction.
Put it on Autopilot
Sometimes customers need a gentle reminder when an invoice is due. Bill360's set-it-and-go workflows send friendly reminders to customers so you don't have to.
Automated Payment Reminders and Collections
Late payments on invoices happen, but they can restrict cash flow. Recover cash faster when you automate collections work flows to efficiently collect from customers with past due invoices.
Offer AutoPay
Instead of expecting customers to log in and review an invoice each time you send one, give them the option to set up AutoPay. This feature enables customers to automatically pay invoices—up to a maximum amount—on the invoice due date. This way, you'll get paid on time and they won't have to worry about missing a payment when life gets busy.
WANT TO KNOW WHAT'S COMING NEXT?
Get Notified When Bill360 Adds New Features
Bill360 is continuously enhancing our platform with new and important functionality and features. Stay updated on the latest release.